Tough times for heirs to Ruskin and Wordsworth
By Andy Carling
Lakeland Arts and Crafts join together in the face of austerity.
The English Lake District is identified with William Wordsworth and John Ruskin. The former revolutionised poetry and began the 'Romantic Movement' and Ruskin, whose extraordinary mind crossed art, social reform and philosophy inspired Tolstoy, Proust and Gandhi, along with William Morris, whose Arts and Crafts movement is the thinker and critics legacy.
But what of the arts and crafts of Cumbria today?
They're struggling, but have found the best way forward is by working together. The Lakes Collective is a growing group of artists and craft producers, have combined to support each other and the excellence of their cultural contributions. founded five years ago, they now have over 50 members.
At their Annual Summer Showcase at Rydal Hall, where Wordsworth and friends found inspiration in the grounds, two of the group, Clare Humphry and Elizabeth Shorrock showed EU reporter around and explained their difficulties in keeping the creative spirit alive in these ancient hills.
Humphry explains their approach, "To put on exhibitions, we're self-funded,so we all contribute to hiring a venue, and the other costs involved in putting on a show such as equipment and advertising, but whatever you sell, belongs to each artist." It's an approach that cuts down the costs, and enables to get the full amount of their sales.
"In galleries, you have commissions of 40, 50%, sometimes more," says Shorrock, a former teacher now devoting her time to her creations.
"There are a lot of artists in Cumbria but a lot of the groups are for one discipline only. There are very few places where you can put together the arts and crafts with fine art, like we can," says Shorrock, adding, "and of course, those who fit in between."
People have to be an artist or a designer-maker, who design and create a finished work by themselves." The criteria for membership is also quality, which can be hard to define, but the high standards are obvious to visitors.
Ruskin would approve, as he said, "When love and skill work together, expect a masterpiece."
While the area is a world-class tourist destination, the artists are faced with innate prejudices against rural communities, "If we put on an exhibition in a little village hall, visitors think there can't be anything too good in such a place," says Humhpry, and sometimes they're right as there are some who produce tat for tourists, not fine art.
There's no snobbery in this, like most people in the area they are hard workers and soft talkers, merely wanting to create skilled works and the equally hard part, earn a living and this is where the geography that inspires can also be an obstacle.
Is it hard to make a living? The two look at each other and cheerily laugh. It's almost impossible to make a living. Far away from the urban art scene, where the galleries and money is, it's tough. Harder
when the Lake District economy is divided between wealthy owners who move into the area after having made their money elsewhere, when the locals are mostly on part time, seasonal, zero-hours contracts.
"There are artists working as cleaners in hotels and other low paid tourism jobs, doing all sorts of jobs just to get by," says Humphry, "It gets worse when you get a bit older and you have partners, children and responsibilities grow."
She adds: "It's also hard to work full time and still produce art, you need time to think and develop ideas you have, you need that mental space to be creative."
There is also the effect of the North-South divide, where it costs too much to bring an exhibition into London and there is the expectation that art from the North is, well cheaper. There are numerous anecdotes of reactions from some in the metropolitan art scene that demonstrates how those in northern, rural areas are looked down on.
But they are creative, more so when they work with others.
In one recent project was a collaboration with the Wordsworth Trust, based in the poet's home, Dove Cottage.
The Rector of St Oswald's church in Grasmere, where Wordsworth is buried, took a select group of poets around, some of them with international reputations, telling them all about the place, then they went off and wrote poems on the experience, then the artists were given the poems, anonymously and created an artwork inspired by them," Shorrock explains. The poems will be published in the near future.
There are also some outstanding locations for artists to use, should they battle past the varied authorities, but one exciting event next May will be their installation of Alice in Wonderland by their collective in the Edwardian formal gardens of Rydal Hall, a perfect setting..
"I've got a steampunk Jabberwocky already!" exclaims Humphrys.
What they also have, is the spirit Ruskin and Wordsworth, who valued culture as the highest expression of society, but with increasingly deeper cuts to arts funding, the north of England is losing out to the city sophisticates and art teaching in steep decline, neither of the artists can think of an answer to 'What is the future of arts and crafts in the Lake District?
They struggle on, with as much joy as they can muster. Let's hope they can beat the odds, for to lose the creativity and cultural treasures the Lake District has given would be a disaster, not just to England, but Europe and the wider world.
10 cities competing for the 2020 #EuropeanCapitalOfSmartTourism title
Ten European cities have been shortlisted for the 2020 European Capital of Smart Tourism competition (presented in alphabetical order): Bratislava (Slovakia), Breda (The Netherlands), Bremerhaven (Germany), Gothenburg (Sweden), Karlsruhe (Germany), Ljubljana (Slovenia), Málaga (Spain), Nice (France), Ravenna (Italy) and Torino (Italy). The finalist cities were selected from a total of 35 applications from across 17 EU Member States.
The European Capital of Smart Tourism was proposed as a preparatory action by the European Parliament and is implemented by the European Commission. It aims to promote smart tourism in the EU, foster innovative, sustainable and inclusive tourism development, as well as spread and facilitate the exchange of best practices. This EU initiative recognises outstanding achievements by European cities as tourism destinations in four categories: Accessibility, Sustainability, Digitalisation as well as Cultural Heritage and Creativity.
Last year, Helsinki and Lyon won the inaugural competition and the two cities jointly hold the titles of European Capitals of Smart Tourism in 2019.
This is the second edition of the competition to award two cities as the European Capitals of Smart Tourism in 2020. The two winning cities will benefit from communication and branding support for a year. This will include; a promotional video, a purpose-built sculpture for their city centres, as well as bespoke promotional actions.
Moreover, four awards will also be handed out in recognition of achievements in the individual categories of the competition (Accessibility, Sustainability, Digitalisation and Cultural Heritage and Creativity).
All winning cities will be announced and awarded at an Awards Ceremony, which is taking place as part of the European Tourism Forum in Helsinki on 9-10 October 2019.
Background
In the first stage of the competition, an independent panel of experts evaluated the applications. All finalist cities demonstrated excellence across the four competition categories combined.
In the second stage, representatives of the 10 finalist cities will travel to Helsinki to present their candidatures and the programme of activities planned for 2020 in front of the European Jury. The European Jury will meet on 8 October 2019 and select two cities to become European Capitals of Smart Tourism in 2020.
The selection of the most innovative projects, ideas and initiatives, submitted by cities to the last year's competition can be found in the Compendium of Best Practices, the go-to guide to smart tourism in the EU. For all the latest news on the European Capital of Smart Tourism, sign up to the newsletter, or follow on Facebook or Twitter.
#Koezio for indoor adventure
They say good news travels far and news about one of the newer and more exciting visitor attractions in Brussels has stretched a long way – as far as Canada and Thailand.
The indoor adventure park Koezio, located at the thriving Docks Bruxel shopping and leisure complex, sees about 150,000 visitors pass through its doors each year.
Some participants, acting on recommendations by hotels, Trip Advisor and Visit Brussels (and keen to get the experience for themselves) have even come from as far away as Canada and Thailand.
The centre has proved a big hit since it became the first Koezio to open outside its heartland in France.
Headquartered in Lille, in northern France, the Brussels centre was the fourth to open (there are also two in Paris) and it now attracts participants –known as "agents" – from all over Belgium.
First, an explanation for first-time visitors. Koezio (it is pronounced as Ko-wa-ze-o) is a place quite unlike any other you have probably visited. It offers "training as a special agent" in a converted 3,200 square metre space.
For two hours, your endurance, intelligence, courage and team spirit are challenged to complete the "journey" through what are called four districts: a mysterious labyrinth, a machine room with giant modules, an escape room and finally a dizzying trail at 12 metres heigh.
It's the type of test that James Bond author Ian Fleming himself might have appreciated.
No need to be fearful though: what matters here is 'being together' and increasing cohesion – the invented word Koezio is derived from cohesion - within a group. Koezio is accessible for both young and old and from 2 players upwards.For safety reasons you must be 1 metre 40cm in height and anyone under the age of 14 must be accompanied by an adult.
Worth pointing out that you do not have to be super fit or an athlete.
The fun starts on arrival with the "secret agent" subterfuge. This is when you are given your very own "secret code" allowing access to the park. On arrival, you enter your "secret code" details on a touch-screen monitor before changing into freshly laundered overalls which is when you are let loose on the course for the next couple of hours.
Seven teams of up to 5 players are allowed entry every 15 minutes, with the idea being that the park does not get overcrowded.
The idea is to clock up as many points as you can. So called "elite agents" can score up to 600,000 points but the average per visit is about 330,000.
Unlike other escape games in Brussels and elsewhere, the idea here is all about working as a team, not against each other. The emphasis for the "secret agents" is on team work and co-operation. At the end, each participant/team is give a detailed print out of their score and performance.
For a small supplement, you can also take a special camera into the park to film the whole adventure (the images can later be downloaded on to a USB stick). Koezio is great for a family visit but is also ideal location for team building exercises.
Kjell Materman, its communication manager, says the Brussels site has become particular popular for companies whose members can meet up in a private room for a "discover my team" chat before the adventure starts. The centre, built on what used to be a fabrics factory dating to the mid-1800s, also has meeting rooms, a dining room and a lounge for an aperitif or meal or drink after your "mission".
Kjell, who used to work at The Parlamentarium in Brussels said: "We are also seeing more and more tourists who may have been sent on the recommendation of others."
There are special discounts if you book online and reductions for schools and youth clubs. Try also to have a go on the virtual reality game at the entrance.
The Brussels centre is not as large as in Lille (which has two "missions") but, because of clever designing, has a similar layout.
The first Koezio opened in Lille in 2006 and so successful has the concept proved that a fifth one will open in Lyon this summer with plans for others in London, the Netherlands and Spain.
This go ahead company has invested a lot in spreading the word about Koezio and, as the visitor figures, this policy is paying off.Beware that weekends are particularly popular so best to book then.
Transport links are great as the site is situated on two tramlines which whisk you into central Brussels in just 10 minutes. There is a huge car park nearby and, from the summer,there are also river tours on the nearby Brussels Canal.
Another great reason to pay a visit right now is that the Royal Greenhouses at Laeken are currently open to the public until 10 May.
Whatever time of year you come here, though, you are sure of great fun.
Eat your heart out James Bond!
Koezio
Docks Bruxel
T. (0)2 319 5454
#CannesFilmFestival - Ken Loach up for Palme d'Or prize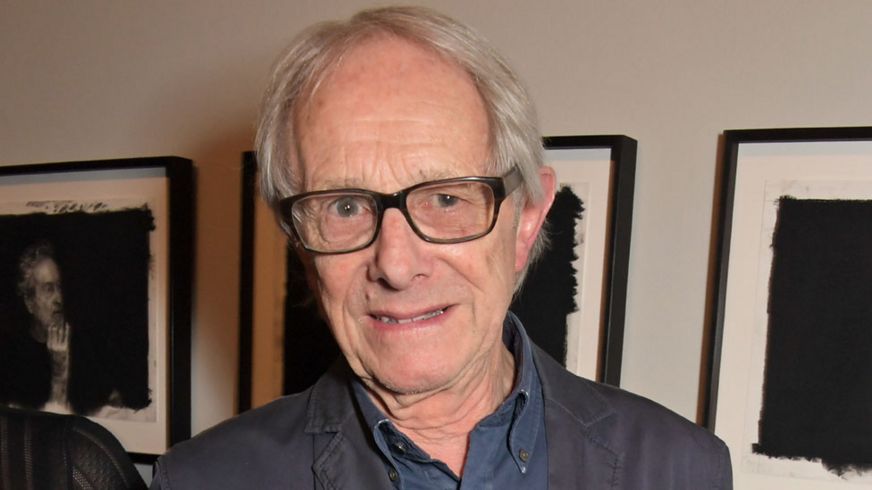 British filmmaker Ken Loach's new movie will premiere at Cannes next month, in what the film festival's director Thierry Fremaux has described as a "highly political" year, writes the BBC.
Loach, 82, who won the Palme d'Or prize in 2016 with I, Daniel Blake, returns this year with Sorry We Missed You.
Quentin Tarantino's Once Upon a Time in Hollywood was notably absent from the line-up.
But the Brad Pitt and Leonardo DiCaprio film could still be added later.
"We can hope that some films may join us that we are all waiting on before 14 May," said Fremaux.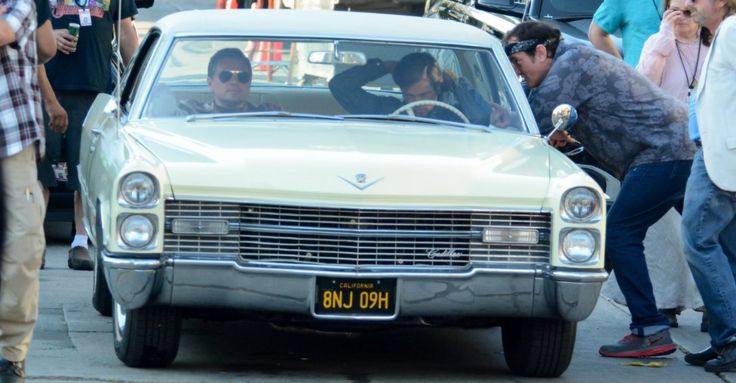 Reports last month suggested that Tarantino's latest effort could potentially premiere exactly 25 years to the day since the same director's Pulp Fiction played on the Croisette,
Loach's new film is an indictment of the gig economy and looks at issues such as zero hours contracts.
Sci-fi drama, Little Joe - which is directed by Austrian Jessica Hausner and, like Loach's film, is backed by BBC and BFI funding - also makes the cut.
Another veteran director; the reclusive Terrence Malick, will premiere his World War II story, A Hidden Life, about a German conscientious objector guillotined by the Nazis in 1943.
No Netflix
For a second year running, there are no Netflix films showing at the festival due to an ongoing dispute about the streaming service's effect on cinema.
Some French distributors want Netflix to be forced to release its films in cinemas and not just online.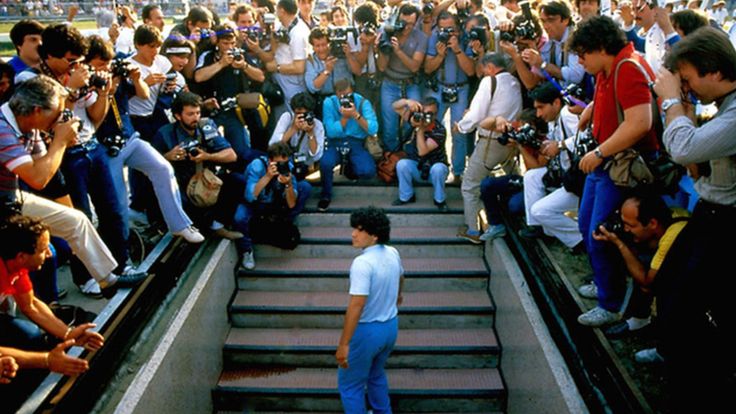 Elsewhere, a new film about Argentine football icon Diego Maradonna will premiere, out of competition, at the French Riviera event, which runs from 14-25 May.
The movie, from the director of the Ayrton Senna and Amy Winehouse documentary films, contains more than 500 hours of never-before-seen footage from the controversial star's archive.
As previously announced, the Elton John biopic Rocketman will also debut on 16 May, two weeks before its release in the US.
The film, directed by Dexter Fletcher - who stepped into the Bohemian Rhapsody breach after director Bryan Singer was fired from the Freddie Mercury biopic - will star Taron Egerton.
Egerton told the BBC last month that Sir Elton gave his blessing to portray him at his worst as well as his best.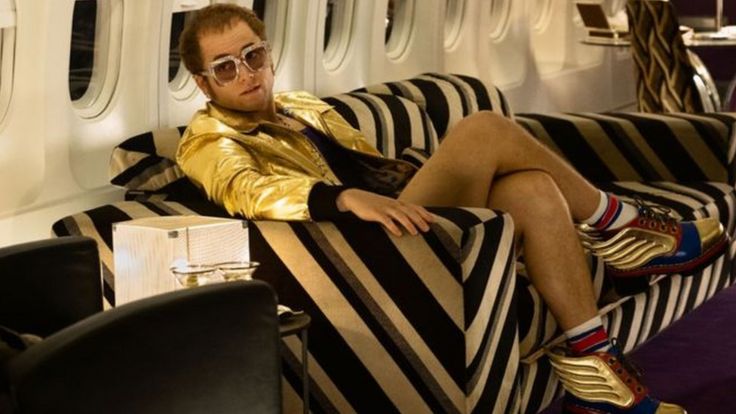 The French festival - billed as 'The Olympics of cinema' will open with a screening of Jim Jarmusch's zombie comedy The Dead Don't Die, which contains a star-studded cast including Bill Murray, Iggy Pop and Selena Gomez, as well as Tilda Swinton and Tom Waits.
Director Agnes Varda, who died last month, was honoured on the official poster for the 72nd Cannes Film Festival, with an image of her making her first film La Pointe Courte in 1954.
The full line-up for this year's festival is available on the official Cannes website.